About ADC
The ADC's mission is to help farmers better control and manage their electronic data and promote innovation and progress in the agricultural marketplace. The goal of Agricultural Data Coalition is a create a neutral, independent, farmer-centric data repository where farmers can securely store and control the information collected every day in the fields by their tractors, harvesters, aerial imaging and other devices. Over time, that data can then be scrubbed, synced and transmitted in an efficient and uniform way to third parties — whether they be researchers, crop insurance agents, government officials, farm managers, input providers or anyone else the farmer chooses. The agricultural data coalition will provide a privacy-ensured way for farmers to access markets; increase yields and profitability; and ensure unrestricted access to their data, services and products. Farm data. Farmer controlled.

BOARD OF DIRECTORS


TONY AARON
Partner, Ice Miller LLP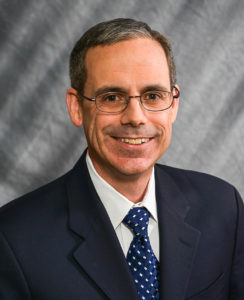 Tony Aaron is a partner in Ice Miller LLP's Business Group and a member of the Firm's Agribusiness Team, concentrating his practice in the areas of business and antitrust law.  Among other things, he regularly advises agribusiness and cooperatives on entity formation, governance, joint ventures, financing, mergers and acquisitions and antitrust compliance.  He has also defended clients in a number of antitrust investigations.  Prior to joining the Firm, Tony worked in the publishing and technology industries, serving as a manager or director in almost all corporate functions, and he served as an armor and field artillery officer in the U.S. Army and the Indiana Army National Guard.  Tony received a BS in Economics from the United States Military Academy, a MS in applied statistics from the University of Northern Colorado, a JD from Indiana University Robert H. McKinney School of Law and is a graduate of the Indiana Agricultural Leadership Program.

DON BIERMAN
Chief Executive Officer, Crop IMS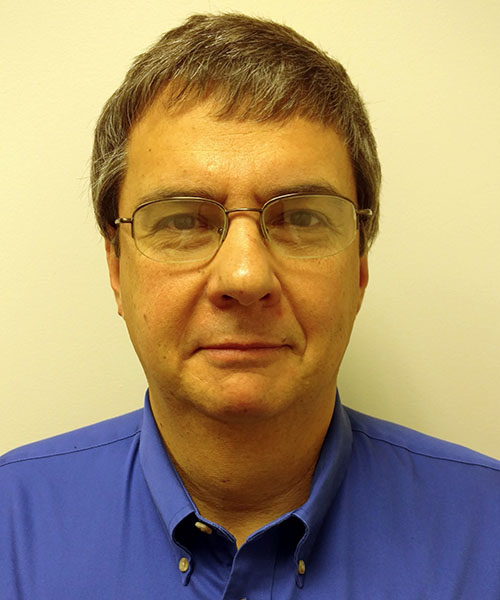 Don Bierman grew up on a small dairy farm in southern Illinois. He graduated from the University of Illinois in 1981 with a degree in animal science. That same year he began his career working with Wabash Valley Service Company, a farmer-owned input supply cooperative operating in southeastern Illinois. There Bierman held various responsibilities until 1994, when he became head of Wabash Valley's new precision farming department. In 2001 he assumed the additional responsibilities of becoming the plant food product manager for the company. In 2004, Wabash Valley along with four other southern Illinois farmer-owned cooperatives formed a new ag technology/services company called Crop IMS LLC. Bierman was Wabash's representative on the Crop IMS's Board of Directors, serving as its President. After retiring from Wabash Valley in January of 2015, Don became Chief Executive Officer of Crop IMS.

KEITH COBLE
W.L. Giles Distinguished Professor of Agricultural Economics, Mississippi State University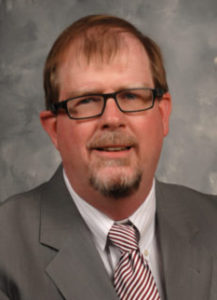 Keith Coble is a W.L. Giles Distinguished Professor of Agricultural Economics at Mississippi State University where he focuses on risk management, agricultural policy and precision agriculture. Coble has testified before Congressional Committees on three occasions and served as the Chief Economist for the Minority Staff of the Senate Agriculture, Nutrition, and Forestry Committee during the 2013-2014 farm bill debate. Within his profession, Coble served on the Board of Directors of Agricultural and Applied Economics Association (AAEA). Coble has also served as Associate Editor of the American Journal of Agricultural Economics and the Journal of Agricultural and Applied Economics. Currently, he serves as the Chair of the 'Big Ag Data' committee for the Council on Food, Agricultural and Resource Economics.

BEN CRAKER
Product Manager Data, Partners & Standards, AGCO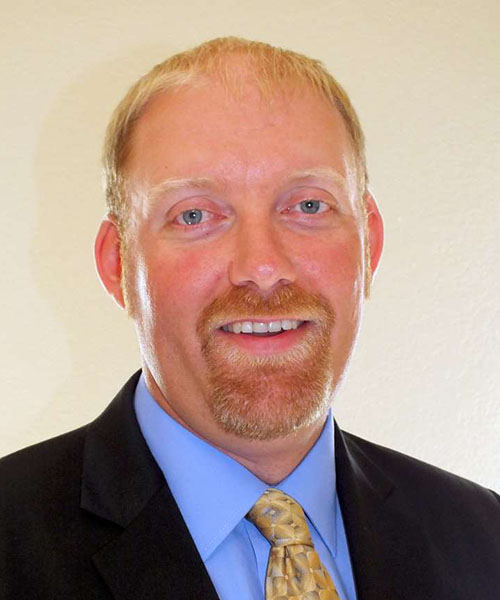 Ben Craker started his career with AGCO in July of 2004 as a Hay Tool Sales Engineer after graduating from the University of Wisconsin-Platteville with an Ag Business degree with an Engineering Technology emphasis. He has held several sales and marketing roles at AGCO including Haytool Marketing Specialist and Advanced Technology Solutions (ATS) Marketing Specialist based out of AGCO's global headquarters in Duluth, GA before moving to Phoenix, AZ where he took the position of Hay & Harvest Product Specialist covering the south western US in 2009. Next he was promoted to Account Manager for AGCO dealers in Arizona and southwestern California before moving back to Duluth to be an ATS Global Marketing Specialist. Most recently he joined the product management team at AGCO as Product Manager Data, Partners & Standards. Ben and his wife Jackie currently live near the AGCO headquarters north of Atlanta with their two young children and try to make it back to Wisconsin whenever possible to help out on the Craker family farm.

Dr. MATT DARR
Associate Professor, Iowa State University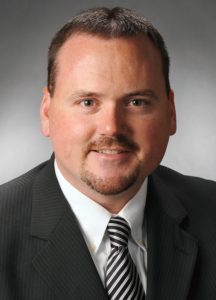 Dr. Matt Darr is a member of the Iowa AgState Digital Agriculture Task Force and an associate professor in the Agricultural and Biosystems Engineering department at Iowa State University. He leads the Digital Agriculture Education Initiative through Iowa AgState and is involved with extension and outreach programs on agricultural data management, data security, and data value. His research program addresses a range of ag machinery topics including precision agriculture, telematics data analytics, unmanned aerial systems, and next generation machinery automation.

DR. BRUCE ERICKSON
Associate Professor, Purdue University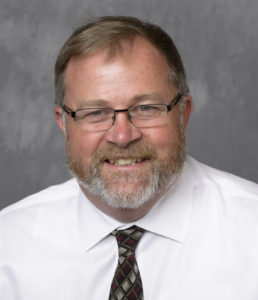 Dr. Bruce Erickson is the Agronomy Education Distance & Outreach Director at Purdue University, working to help deliver Purdue Agronomy's expertise to audiences in Indiana and around the world.  Erickson's areas of capability include corn and soybean production, precision farming, instructional design, and competency-based education and assessment. Erickson grew up on an Iowa farm completed his undergraduate work at Iowa State University in Agronomy, then began his professional career as an agronomist with DuPont Pioneer.  After completing his Master of Science degree at Iowa State University in Crop Production and Physiology and his PhD in Agronomy at Purdue, Erickson served as Senior Technical Designer at Agri Business Group in Indianapolis (now Adayana), an agricultural consulting company.

DR. JOHN FULTON
Associate Professor, The Ohio State University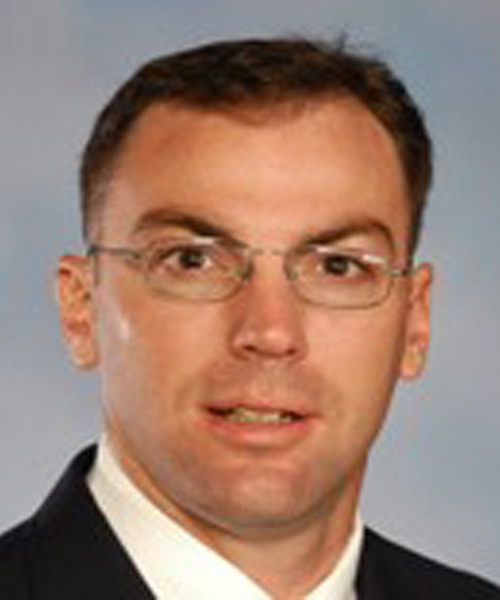 Dr.  John Fulton is an Associate Professor in the Food, Agriculture and Biological Engineering Department at the Ohio State University. His research focuses on machinery automation and developing technologies to accurately place and meet site-specific crop and soil needs. His extension efforts have been devoted to ways precision ag technology and data can help improve the farm business and in-season decisions.
MICHAEL GOMES
Vice President of Business Development,
Topcon Precision Agriculture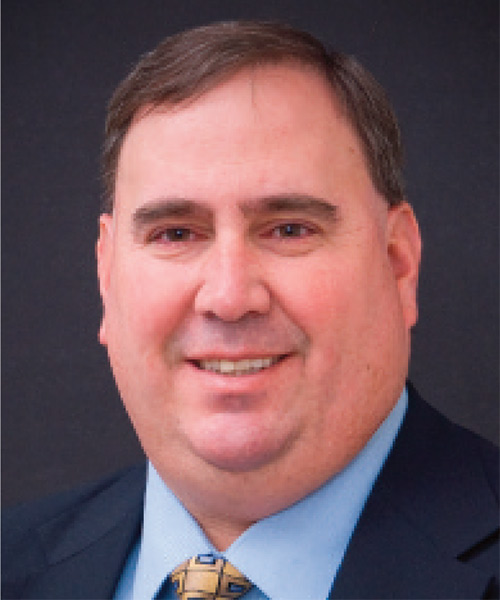 Michael Gomes has been active in the industry of Precision Agriculture for more than 20 years with a career's experience of helping farmers resolve challenges in the field applying electronics and technology for improved efficiency and optimized operation. As Vice President of Business Development for Topcon Precision Agriculture his responsibilities include product development, marketing, business strategy and strategic alliances. His personal work experience includes utilizing various sensing technologies—optical, sonic, and positioning integrated with control loop design and mechanics—to automate functions of steering, planting and seeding, spraying and spreading and harvesting of various crops. He is a co-inventor on various patents in these areas. As a native of California, he has familiarity with various aspects of specialty and horticultural crop production and irrigation technologies. Gomes holds a BS from Cal Poly, San Luis Obispo; MBA from Golden Gate University, graduate of the California Ag Leadership Program and has also been recognized as a member of Alpha Gamma Rho Fraternity. He and his wife Kara have a daughter and enjoy outdoor activities such as hiking, fishing and cattle ranching in their spare time.

TIM HEINS
Product Management, Applied Technology Division,
Raven Industries


Tim Heins is the Director of Product Management for Raven Applied Technology Division in Sioux Falls, SD.  Tim grew up in York, Nebraska and attended the University of Nebraska-Lincoln where he graduated in 1999 with a degree in Electrical Engineering.  Later in 2007 while working as a design engineer, he earned his Master's Degree in Engineering Management from the University of Texas-Austin.  Tim has 17 years of product design and development experience in various industries and has been with Raven since 2007 when he joined the company as a product manager.  Since then, he has launched numerous products and now has responsibility for all Raven products.  He is passionate about technology and creating products that make a difference in Agriculture.

DAVID LARSON
Vice President of Global Ag Product Portfolio Planning, CNH Industrial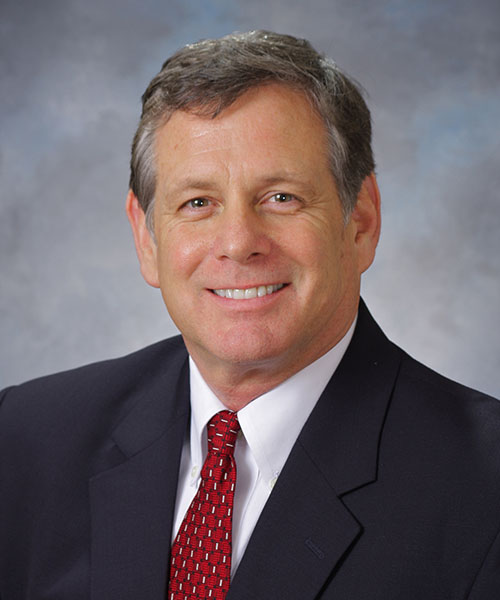 David Larson is Vice President of Global Ag Product Portfolio Planning for CNH Industrial, a role he assumed in 2011. Larson was appointed Director, Case Corporation Advanced Farming Systems – Midwest Consulting Services in 1996 and in 1998, became General Manager for AFS Services. He returned to CNH in 2007 from John Deere, where he served in a number of leadership positions of increasing responsibility. Prior to assuming his current role, he served as Head of Agricultural and Construction Product Management and Innovation for CNH. Larson has been granted a number of patents related to machine sensor technologies. He holds an Ag Engineering Technology degree from the University of Illinois and an MBA from Northern Illinois University.

DR. JOE LUCK
Assistant Professor and Precision Agriculture Engineer,
Department of Biological Systems Engineering, University of Nebraska-Lincoln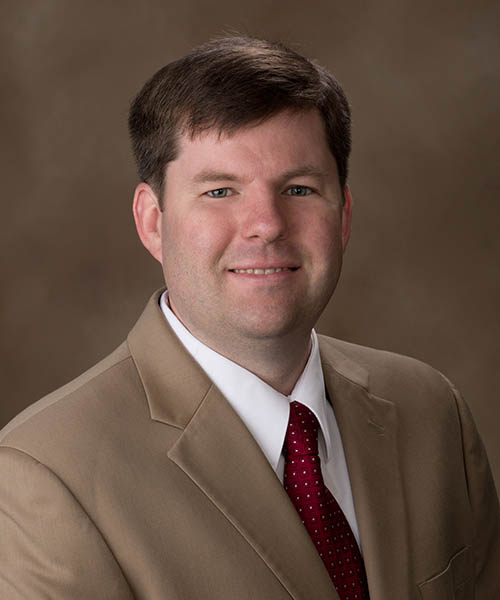 Dr. Joe Luck is an Assistant Professor and Precision Agriculture Engineer in the Department of Biological Systems Engineering at the University of Nebraska-Lincoln. His extension efforts are focused on the successful collection, analysis and usage of quality data from precision agriculture technologies, specifically on improving producer decision support through hands-on workshops using farm management information software systems. In less than two years, his program has provided information to over 150 producers and agricultural professionals affecting over 1 million crop acres. Since 2008, he has studied the effects of operator based decisions and control system response on application accuracy with agricultural sprayers. These studies have been focused on manual and automatic boom section control systems. He is currently working on a project to develop and evaluate technologies for improving pesticide application uniformity.

DR. SCOTT A. SHEARER
Professor and Chair of the Food, Agricultural and Biological Engineering, The Ohio State University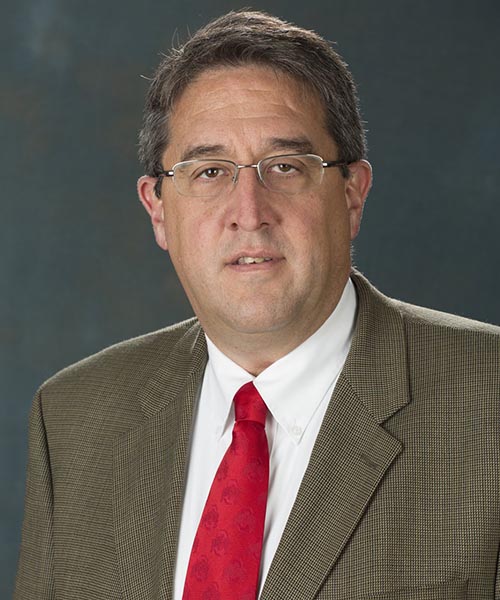 Dr. Scott A. Shearer received formal training in agricultural engineering from The Ohio State University. Currently, he serves as Professor and Chair of the Food, Agricultural and Biological Engineering at Ohio State. During his nearly 30-year career in academia his research efforts have focused on controls and methodologies for metering and spatial distribution of inputs (seed, fertilizer and chemicals) for precision cropping systems. His current research activities include: modeling of current and future field machinery systems; autonomous, multi-vehicle field production systems; UAS for remote sensing; yield monitoring strategies; precision seeding technologies; and management of production agriculture data.

STEVE TAYLOR
Professor and Head of the Biosystems Engineering Department, Auburn University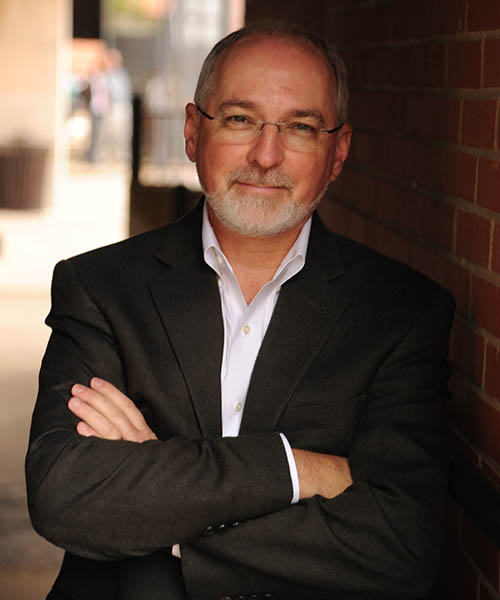 Dr. Steven Taylor, P.E. is Professor and Head of the Biosystems Engineering Department at Auburn University. He leads education, research, and extension programs in biosystems engineering, forest engineering, and ecological engineering. His research and extension efforts have included developing tools and operational techniques for precision agriculture and precision forestry, bioenergy and biobased product development, biomass logistics systems and various applications of engineering to the forest products industry. His current research focuses on application of unmanned aircraft systems to agriculture and forestry and engineering for biomass, biofuels, and biomaterials production.

MARY KAY THATCHER
Senior Director of Congressional Relations, American Farm Bureau Federation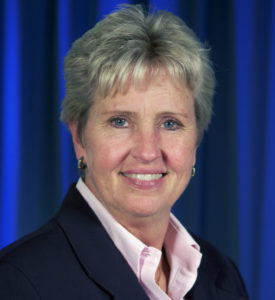 Mary Kay Thatcher has worked as a lobbyist for the American Farm Bureau Federation for 28 years. She currently serves as Senior Director of Congressional Relations where she lobbies primarily on issues covering farm programs, crop insurance, conservation, credit and Big Data. Mary Kay served in the "first" Bush Administration as a political appointee as the director of congressional and public affairs of the Farm Credit Administration. In that capacity, she was responsible for the policy direction and management of the agency's congressional and public affairs activities. Prior to joining AFBF in 1982, Thatcher served as a legislative assistant for agriculture and trade to Sen. Roger Jepsen of Iowa. She is a graduate of Iowa State University where she earned degrees in animal science and agricultural economics. Thatcher is a fifth-generation Iowa farmer. She grew up on a 500-acre Iowa beef, hay and corn farm. She now manages a farm in Iowa producing corn and soybeans, as well as a cow/calf operation.

AMY WINSTEAD
Director, Precision Agriculture, Agri-AFC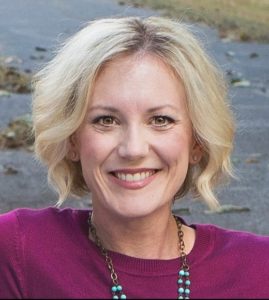 Amy Winstead is the Chief Technology Officer for Agri-AFC, LLC a joint venture between Alabama Farmers Cooperative and Winfield Solutions. In this role she leads and coordinates Agri-AFC's IT applications and the agriculture technology offerings for the Alabama Farmers Cooperative and Agri-AFC, LLC locations in Alabama, Mississippi, Georgia and Florida. Prior to joining Agri-AFC, LLC in the fall of 2011, she worked for the Alabama Cooperative Extension System as an Extension Agent with statewide responsibilities for Precision Agriculture. Amy received a Bachelor and Master's degree in Agronomy and Soils with a Precision Agriculture emphasis from Auburn University. She and her husband Matt reside in north Alabama with their two boys.